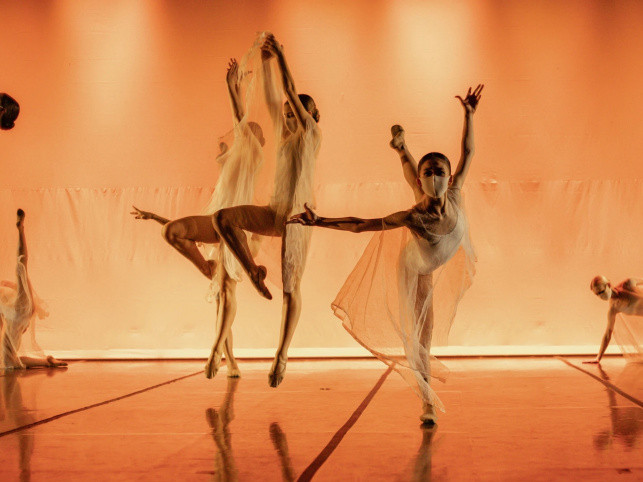 Fall For Dance23
The Theater @ de la Dance Center - 5141 Kennedy Avenue, Cincinnati, OH, United States
Fall for Dance: A great mix of Classical ballet & Contemporary dance

Join De La Dance Company for an exquisite blend of artistry and expression at our "Fall for Dance" festival. Revel in the timeless grace of the classic "Pas de Dix from Raymonda," an enduring testament to ballet's rich legacy.

But that's just the beginning. Dive deep into the mindscape of our artistic director's rapturous and evocative rendition of "Bolero." A performance so compelling, it promises to pull at your heartstrings and stir your soul.

And for those with an appetite for the new, the avant-garde awaits! Introducing two groundbreaking contemporary pieces: the captivating choreography of Mary Sigward and the spellbinding storytelling of Anna Leithart. Mary Sigward and Anna Leithart are exciting new choreographers and are both native Cincinnatians  These brilliant artists bring fresh perspectives, proving that dance is an ever-evolving art form.

Don't miss out on this dance mosaic, a harmonious blend of the traditional and the modern, only at De La Dance Company's Fall for Dance festival. Step into a world where every move tells a story. Secure your seats now!
The Theater @ de la Dance Center - 5141 Kennedy Avenue, Cincinnati, OH, United States